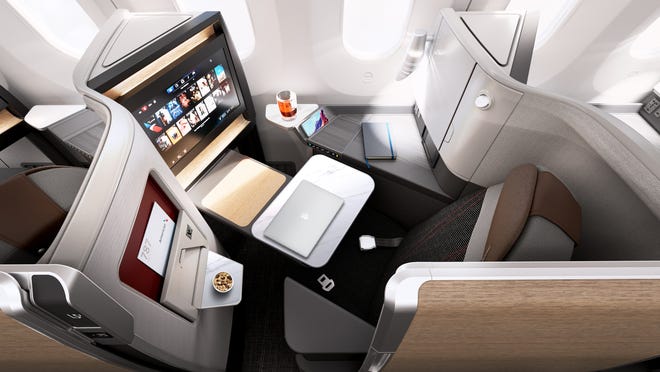 The rumors are true: American Airlines will be phasing out long-haul first class in the coming years.
But well-heeled travelers don't need to fret too much. The airline is planning to consolidate its Flagship First and Flagship Business classes into a new Flagship Suites configuration on its most premium-heavy planes, promising direct aisle access and a privacy door for everyone up front on many of its high-value routes.
American will also update and expand the premium economy cabins on those aircraft as part of the overhaul, installing new seats with headrest wings for greater privacy.
"What's core to all of this is American Airlines continuing to listen to our customers and continuing to get feedback from our customers," Julie Rath, American's vice president of customer experience told USA TODAY. "Our Flagship Suites that we're delivering are really aligned with what the customer expectation is in the premium cabin."
Summer air travel meltdown?:Things in Amsterdam are chilling out
What will American's new Flagship Suites be like?
Flagship Suite seats will feature privacy doors and direct aisle access for every passenger, as well as increased personal space compared to existing Flagship Business class seats. Every new Flagship seat will convert to
…
Continue reading