7 Tips for Building a Great Business Credit Score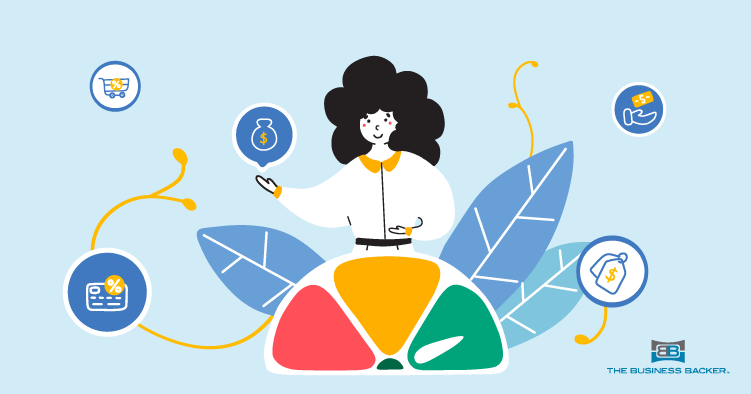 We've explained why your business credit score matters — it can help you secure financing, receive better insurance rates, and negotiate the terms of your lease. Now we're focusing on the ways you can improve your business credit score, so you can enjoy those benefits and more.
Basics for Building Business Credit
To build positive business credit history, you should follow many of the same principles for building personal credit. We'll go over them here, along with business-specific tips.
Make sure your personal credit is separate from your business credit. 
To establish good business credit, you'll first want to make sure your business credit profile is actually established. That means opening a commercial banking account to keep your business's funds separate from your personal funds. From there, you can apply for and receive business funding separate from your personal credit.
Pay early or on time.
Once you've been approved for business credit, it's critical that you make all payments for your outstanding debts on time. This will be the most impactful part of your business credit score. Not only will you improve your credit score by paying on time, but you won't have to worry about losing money on additional costs like late fees.
Ensure your payments are being reported to credit bureaus.
As you make payments, make sure that all payments to suppliers and lenders are being reported to at least one of the three major business credit bureaus (Dun & Bradstreet, Equifax and Experian). Successful payments will help boost your credit score.
Maintain low levels of debt.
Just like personal credit and the concept of credit utilization rate, the amount of business debt you carry could be a significant determinant of your creditworthiness. The higher the debt your business has, the more risky it appears. This can lower your credit score, and in turn deter potential lenders and suppliers.
Assess the relationships you have with customers and vendors.
You might wonder how the creditworthiness of your customers and vendors might affect that of your own business. Doing business with other reliable and creditworthy businesses will help to keep your business running smoothly and minimize the likelihood that you'll experience cash flow issues that can ultimately end up impacting your score.
Make sure your business credit profiles are up to date.
You should check your business credit profiles twice a year to make sure everything is accurate. Changes in things such as your company's location, staff size and revenue can affect your score. Also be sure to look for any accounts that are not yours, mistakes by the bank, or other errors. That way you can monitor for fraud and keep peace of mind that your business credit isn't being damaged by information that isn't correct.
Keep your public records clean.
Your business credit report will also contain public records filed in your business's name. This can include bankruptcies, judgments (court rulings) and liens. If a court ruling has been made against you in a collection lawsuit, it will negatively impact your business credit score. If a lien has been placed against your business, that means a creditor has had a legal right to seize your property unless or until you've paid what you've owed (such as outstanding debt or unpaid taxes).